We believe that a knit should last a lifetime; here is our essential guide to caring for your knitwear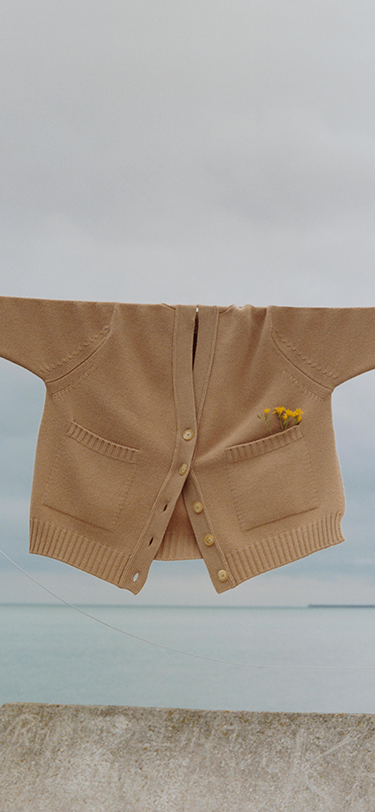 How to Care
To pause, to re-assemble, to repair and restart.
Because things we treasure increase in value over time, with the memories imbued in their fabric. Things that evolve and change as we do. And incur wear and tear as we do.

It is a purely practical idea and purely spiritual too:

To take care of things.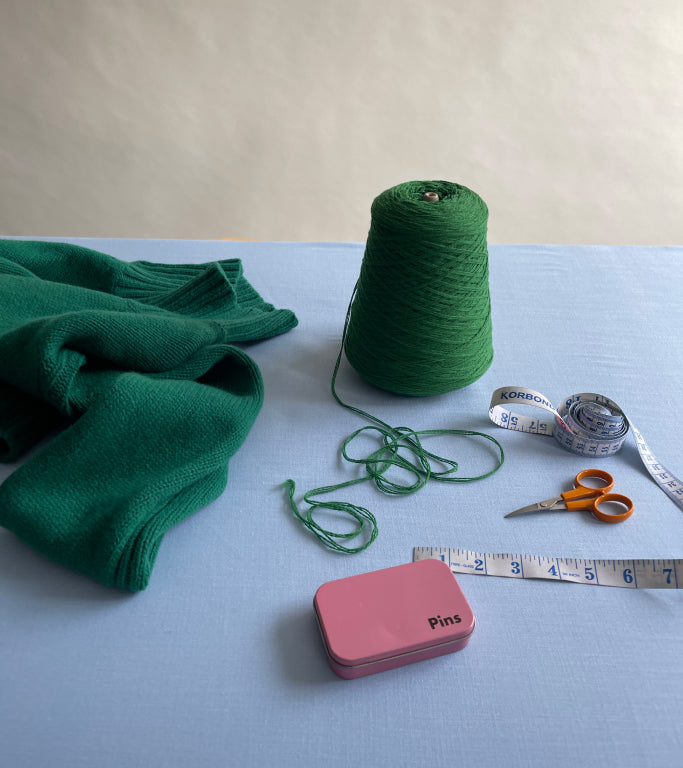 A guide to washing
It is helpful to remember that wool and cashmere are hairs and just like our own hair, they are nourished, protected and strengthened by water and the washing process.

The best way to protect and care for your jumper is to hand wash it carefully and not very often. We wash our knitwear once a year. The rest of the time we air dry or spot clean.

How to wash a jumper:

- Lukewarm water
- Non-bio detergent and a small addition of hair conditioner will help to restore softness and lustre
- Submerge & lather
- Gently wring out (but do not twist) excess water. Never be tempted to spin a jumper in a machine, this is where most shrinkage occurs
- Lie flat on a clean surface to dry. Do not hang or drape, the weight of the water will distort the shape of the knit
- Iron if necessary, on a cool setting, using a handkerchief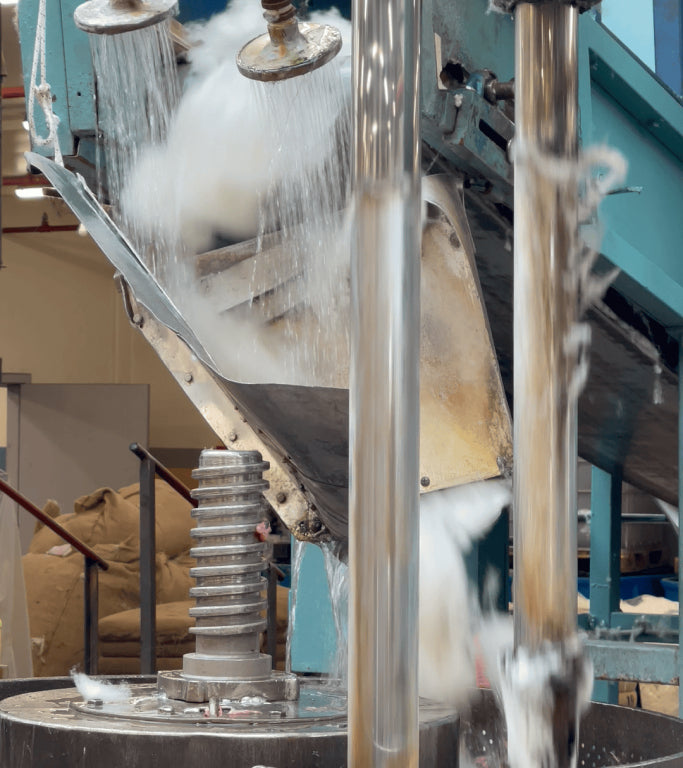 Pilling
Our yarn spinners are self-declared 'pilling obsessed'. Their first priority in the spinning process is to create yarn that pills as little as possible. They test the yarn rigorously with different friction tests to achieve the optimum balance of a soft, lustrous yarn but one which is strong and stable enough not to over-pill.

Some pilling will always happen with soft, natural fibres, it is a result of the softest surface hairs (that fluffy top layer) rubbing or coming into contact with any friction. With a quality yarn, that has long-staple fibres, this should just be the soft surface hairs of the garment. So once these first surface bobbles are removed, over time the garment should 'stabilise' and stop pilling.

We recommend using a de-bobbling machine to help remove any surface bobbles from your jumper. Just be careful to hold the machine above the surface of the jumper. Never apply it directly onto the jumper. This ensures that it only removes the raised bobbles and doesn't damage the body of the garment. You should find that once you have done this once or twice over time, that far fewer bobbles or pills are created.